Company Profile - Neptune Plastics
---
Neptune Plastics is the Furniture and Crate Division of Star Group. Coined in 2001, Neptune is the first company to bring 850 Tons injection moulding machine to the state and is also the pioneer company in the state of Jammu & Kashmir to mould quality moulded furniture.

Apart from furniture, Neptune Plastics provides various material handling solutions including robust and strong Plastic Crates, Blow Moulded Drums from 35 liters to 100 liters, complete range of HDPE/PVC Bottles.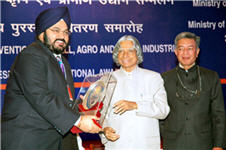 Neptune Plastics is a part of 3 Times National Award & 1 Time State Award Winner Group.
Neptune Plastics is owned by Star Group India. Star Group is a diversified group having interest in various manufacturing activities. - know more about Neptune Plastics or view what Star Group India has to offer.
---